Aviation & Aerospace
Planning, Research &
Development,
Implementation, Operations
Transportation Planning & Design
Modeling & Simulation,
GIS, Operations Analysis,
Master Planning
Mobility Solutions
UAS & AAM Solutions and
Planning
IT & Software Services
Cloud Computing,
Virtualization, Web Services,
GIS, Cyber Security
Systems Engineering
R&D, Enterprise Architecture,
Integration, QA/QC
Emerging Technologies
Operational Concepts,
IT Solutions, Analytics
As a certified SBA 8(A) company, Cignus is a management and engineering consulting company that is committed to providing sustainable solutions to both our Government and Commercial clients.
At Cignus, we strongly believe that trust, comradery, and strong relationships with our Cignus family is one of the most important ingredients to achieving sustainable growth. Our clients and employees find Cignus to be a company whose basic principles revolve around doing what's best and what's right.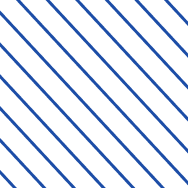 Aviation & Aerospace
Future Concept Research & Development across a variety of airport, airspace, airline, and aviation system landscapes. ATC/ATM Subject Matter Expertise, Airport/Airspace Operations and Procedure Planning, Safety & Risk Management
Transportation Planning & Design
Airport & Airspace Planning Support, Fast-Time Modeling & Simulation, PBN Procedure Development & Evaluation, GIS Applications and Analysis, Obstruction Analysis, Filing, and Support
Systems Engineering
Future ATM Concept Research & Development, System/Enterprise Architecture Definitions and Integration, Operational Use Case Development, NextGen/SESAR R&D, System and Program Quality Assurance/Control, Operational Impact Analysis
Data Analytics & AI
Aviation Data Analysis and Visualization, Digital Twins, AI & Machine Learning Applications and Algorithm Development, Operational and Analytical Dashboards, Decision Support Tools
Mobility Solutions
Unmanned Aerial System (UAS) Integration into the National Airspace System, Advanced Air Mobility (AAM) Solution Development, UTM Services & Integration, Flow Management Concepts
IT & Software Services
Dedicated IT Management Solutions, Cloud Computing and Migration, Software Development, Web Service Platforms, GIS Platforms and Analytics, Aviation Data Analytics
Emerging Technologies
Future ATM Concepts, Unmanned Systems (UAS), Advanced Air Mobility (AAM) Integration into the NAS, Artificial Intelligence, Blockchain, Decision Support Tools and Applications, Airport and Aviation Data Analytics, Digital Twins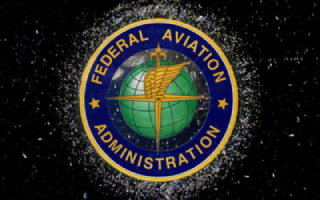 Cignus is excited to have recently delivered our prototype Spaceport Analysis Toolkit (SAT) platform to the FAA's Office of Commercial..
read more